The text of these materials, or any part thereof, may not be reproduced or transmitted in any form or by any means, electronic or mechanical, including photocopying, recording, storing in an informational retrieval system or otherwise, except for students own personal use. The author does specifically disclaim any responsibility for any liability, loss, or risk, personal or otherwise, which is incurred as a consequence, directly or indirectly, of the use and application of any of the contents of this course.



This course is also available in book format.


MASTER CLASS MANAGEMENT & LEADERSHIP TRAINING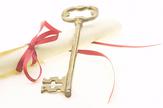 To navigate through this free course, simply click the "Next Page" button or you can just click on the links below to view each page (there is no enrollment or registration needed):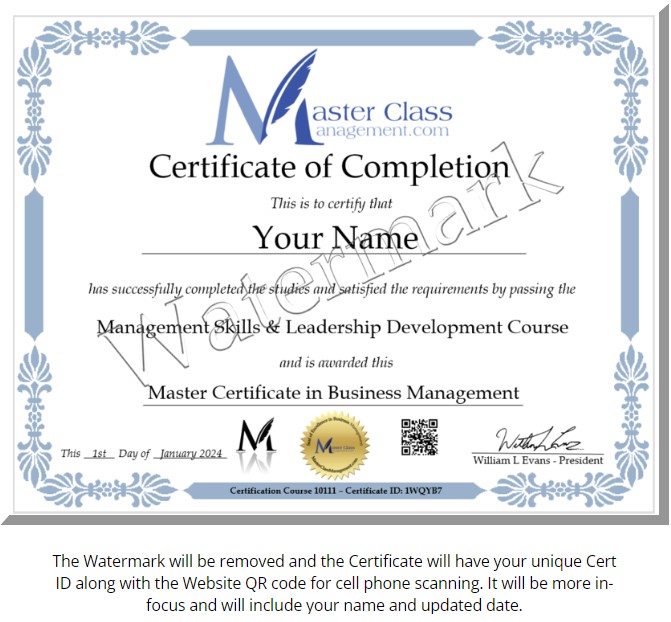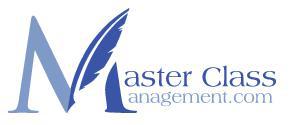 DONATE TO MASTERCLASSMANAGEMENT.COM

We sincerely hope our lessons help you. If you've found this website helpful, please click the Donate button. The average donation is about $14. We greatly appreciate your support!

ABOUT US

MasterClassManagement.com is dedicated in providing the most practical and informative information to become a great manager and confident leader by combining real world practical management with business management theory. You put the two together and you have the optimal management training program. There have been over a million visitors worldwide ranging from private individuals to Schools, Colleges, Forbes 500 companies and Goverment agencies.