IS and IT – Also known as Information Services or "The IS Department"
The acronym IS generally refers to Information Systems, while the acronym IT generally refers to Information Technology.  There has been a bit of an evolution in terminology over the years. Nowadays it's common to combine both and just call it Information Services or "The IS Department." 
The IS Support team maintains the computer networks of all types of organizations, providing technical support and ensuring the whole company runs smoothly. IT Support monitors and maintains the company computer systems, installs and configures hardware and software, and solves technical problems including:
Installing and configuring computer hardware, software, systems, networks, printers and scanners
Monitoring and maintaining computer systems and network
Responding in a timely manner to service issues and requests
Providing technical support across the company (this may be in person or over the phone)
Setting up accounts for new users
Repairing and replacing equipment as necessary
Testing new technology
It is also worth noting the physical nature of the role as they occasionally may have to lift and carry heavy equipment like a UPS, Large Monitors, System Servers and Network Ethernet Switches.
They are also responsible for:
Preventive maintenance and backups - Keeping servers and line-of-business applications up to date and protected from data loss.
Hardware/software deployment and upgrades – Staying on top of hardware life cycles and Windows life cycles. For instance, when support for a Windows Server is ending they will have to migrate all of of their servers to a modern/latest version of Windows. Another example is upgrading fiber and staying on top with Carriers for future technological trends.
User support and technical training – When a new application or security change needs to happen, directions on how to setup and configure needs to be developed.
Provide operational support – Analyst workflow and electronic automation with decision-making capabilities to act as the liaison between the end users and the computer system.
Communications - Many businesses use email as their official method of communication. Establishing such a mail system depends on the internet access, network infrastructure and connectivity, Mail Server access and availability, and authorized domain access. The network administrator ensures a reliable and secure network configuration and connectivity, and the system administrator manages the server, determines the username configurations and manages user privileges and access.
Here are the basic fundamental responsibilities within an IS Department:
The Helpdesk (over the phone or chat Tier 1, and if applicable, Tier 2 support)
On-Site Desktop Hardware and Software support:

PC and Laptop install and repair (i.e Dell, MAC, HP)
PC accessories such as the keyboard, mouse, etc.
Printer and Scanner install and repair (i.e HP, Xerox, Ricoh, Zebra)
Loading and troubleshooting applications (i.e Windows OS, MS Office, MAC OS, Apple iWork, etc.)

Network Engineering and Administration (see below)
Systems Engineering and Server Administration (see below)
Telecommunications Management (see below)
Application Management
Project Management
IT Management including Planning and Purchasing
Analytical systems end user support (application support, updating user account, resetting passwords, etc.)
Database Administration
Website Administration
Lifecycle Management
Security
LESSON 9 - BUSINESS BASICS PART II - OPERATIONS MANAGEMENT, CUSTOMER SERVICE, IS & HR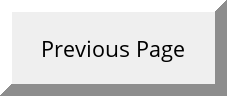 The text of these materials, or any part thereof, may not be reproduced or transmitted in any form or by any means, electronic or mechanical, including photocopying, recording, storing in an informational retrieval system or otherwise, except for students own personal use. The author does specifically disclaim any responsibility for any liability, loss, or risk, personal or otherwise, which is incurred as a consequence, directly or indirectly, of the use and application of any of the contents of this course.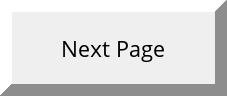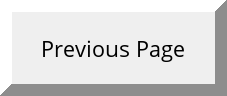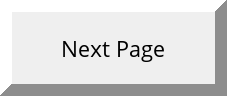 Network Engineers and Administrators (aka Network Admin) are responsible for the installation, set-up and configuration of computer networks. This includes maintaining or upgrading networking hardware as well as diagnosing and fixing network issues.
They focus more on how computers interact with one another including configuring local area network (LAN), wide area network (WAN) and other elements of a network system. The computers can be in the same office, or connected anywhere throughout the world. The means of communicating information from one place to the next is through data communications media such as CAT5e or CAT6 cables, fiber-optic cables, microwave transmission, and satellite transmission.  Local Area Networks (LAN) provide access for everyone in the same building through switches, which in most cases is connected together using CAT5e and CAT6 patch cables to a patch panel as show above.  There are also VLAN's (Virtual LAN), in which people can connect to the company's network away from the office. For example, a person using their home computer can connect to the company's network securely to form a LAN.  Even though they may be hundreds, if not thousands of miles away, they will still be part of the same network as everyone else in the office.  Wide Area Networks (WAN) provides access to the outside world through routers, thus enabling organizations to gain access to global markets.  The Internet makes it possible to connect any computer to virtually any other computer in any part of the world.
Network engineers deal with both hardware and software. On the hardware side of things, they perform hands-on installation and maintenance tasks on network components such as routers, switches and cables.
From a software point of view, they monitor network activity and configure network systems using complex computer software. They constantly maintain and improve network security by setting up firewalls, and they're also responsible for troubleshooting problems when they arise.
Network engineers are the technical experts responsible for setting up computer networks, maintaining them, and offering technical support to users where necessary.
Top technical skills, just to name a few, for Network Administrators:
Cisco (CCENT, CCNA, CCNP, CCIE)®
Microsoft (MCP)®
Novell (NetWare)®
CompTIA (Network +)®
Juniper®
CWNA®
Systems Engineers and Server Administrators (aka Server Admin) are responsible for the computer servers of an organization. They ensure that they are running efficiently by performing upgrading and maintenance tasks on hardware and software, resolving technical problems, overseeing their activity levels, ensuring server security, and developing new system structures when necessary.
They may install programs, update the operating system with the latest patches, manage the server's security policy, and add users. Server administrators also keep track of data entering or exiting the organization to secure the networks.
Top technical skills, just to name a few, for Server Administrators:
Windows Server®
macOS®
Linux®
Microsoft Active Directory®
VMware®
Cisco®
MySQL®
Telecommunications Engineer (aka Telecom Tech) - Telecommunications from a "phone point of view" in an organization generally refers to installing and maintaining a phone system commonly know as a Private Branch Exchange or PBX.
Traditional PBX is simply a term meaning a business-grade phone system. Business phone systems offer key voice features that companies need to run daily operations. Such features include: extension dialing, business hour settings to route calls off hours, customer waiting queues, music on hold, and call conferencing.
Traditional PBX's have been around for a long time and connect to the Public Switch Telephone Network (PSTN) over Plain Old Telephone Service (POTS) lines and/or T1's (Transmission System 1 that can transmit up to 24 calls simultaneously using Digital Signal 1 or a DS-1). The European E1 is similar to the T1.
The PBX manages calls between phones and fax machines by being physically connected to them over copper wiring. Incoming calls are routed through the PBX and out to the phones, and calls can be transferred between phones via the PBX. The PBX is typically installed in the telecom closet, aka the MDF (Main Distribution Frame) room.
With the gradual replacement of copper lines with broadband Internet, Internet Protocol (IP) PBXs are the most common systems used in Organizations. Although it is still possible to purchase analog systems, it is certainly not desirable as they are not expandable or upgradeable.
An IP PBX delivers voice calls over the Internet, otherwise known as VoIP. A premise-based IP PBX is a VoIP-based phone system that is typically in a telecom closet. Instead of physically connecting to the PBX with copper wiring, phones connect to the PBX over an office's Local Area Network (LAN), often leveraging the same Internet connectivity that your office computers do.
Because they leverage the Internet, IP PBXs are capable of high-definition audio and many other sophisticated PBX features, such as call queuing, flexible business hour rules, and application integration, interchanging with other unified communications, and CRM platforms.
The most common way to connect to and from the outside world over an IP PBX is Primary Rate Interfaces (PRIs) or SIP (Session Initiation Protocol) Trunks. These are services a business can buy to connect their on premise IP PBX to the Public Switched Telephone Network.
The Telecom Tech not only supports all of these phones systems (including the smaller Key Systems) but also does the everyday MAC's (Moves, Adds and Changes) which includes telephone and telephone accessory replacements (i.e handsets, cords, etc.). and cross-connect wiring punch downs on 66 and 110 blocks.
There is another phone system option called a "hosted PBX (or Virtual PBX).) This takes the phone system out of your telecom closet and puts it "in the cloud." In other words, hosted PBX is a VoIP-based PBX that is maintained by a service provider and allows businesses to connect to it over the public Internet. For the customer, this eliminates PBX maintenance costs, the hassle of upgrading PBX software, and service downtime, because all these issues are handled by the service provider. Below are examples of PBX/Wiring, IP PBX SIP Trunking, and hosted-PBX vendors:
By strategically planning and implementing all of the components within the IS Department, the organizations performance is greatly enhanced. This requires effective leadership and vision, as well as knowledge of both information technology and the organization's business environment.
The main 3 Server Operating Systems

Example PBX, Phone, and 66 block cross-connect rack

IP PBX SIP Trunking and IP PBX & Hosted PBX Providers